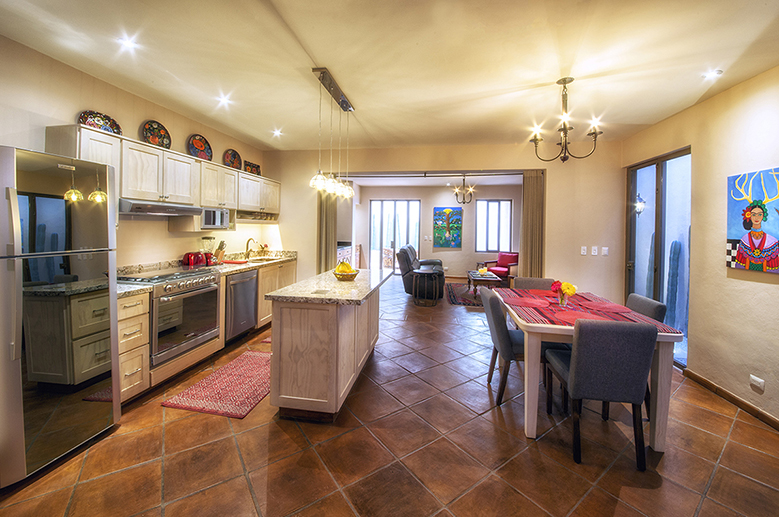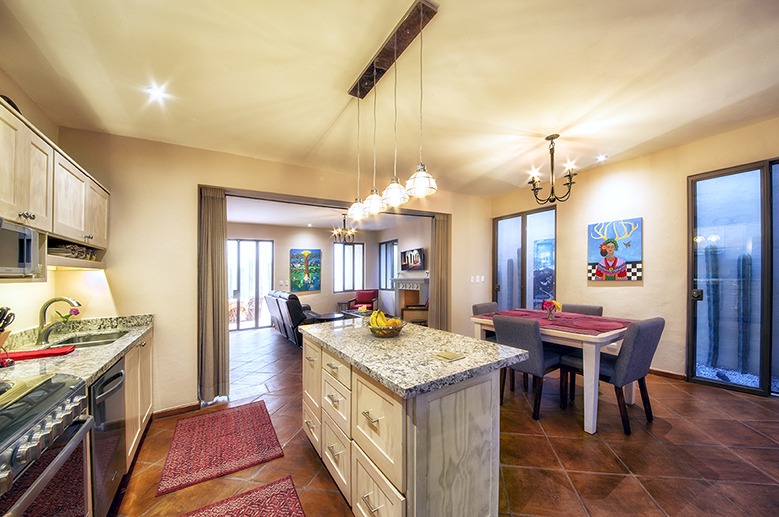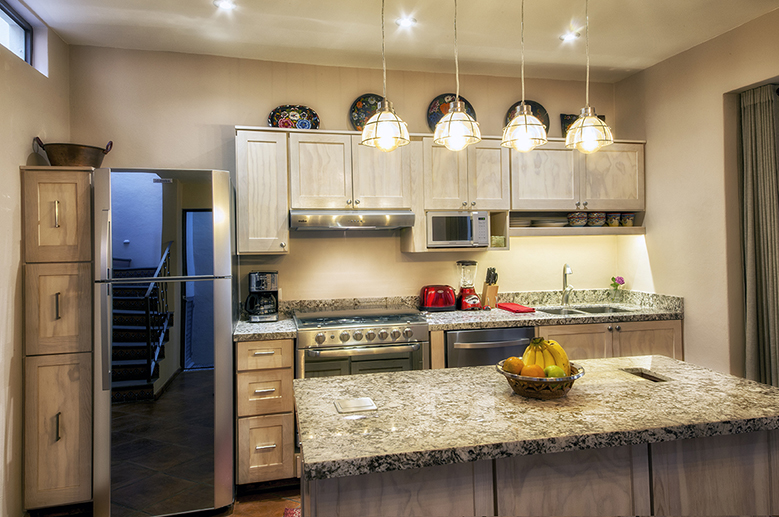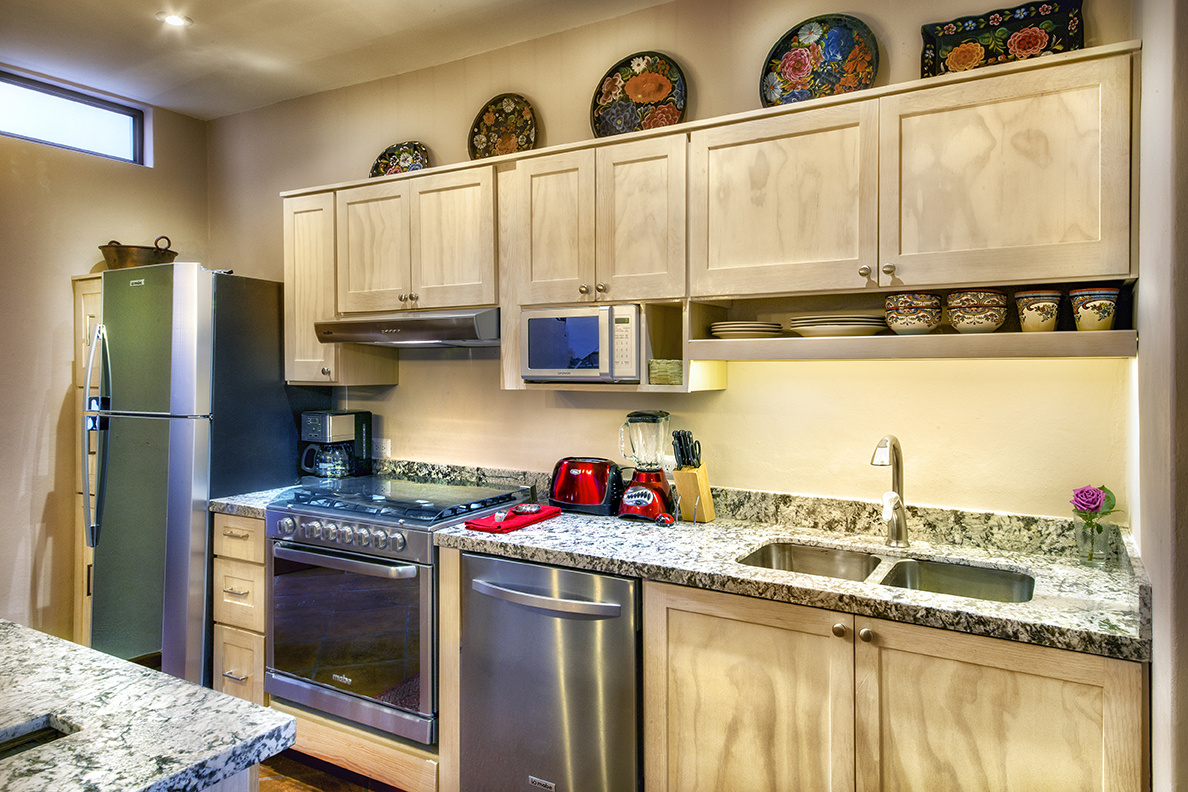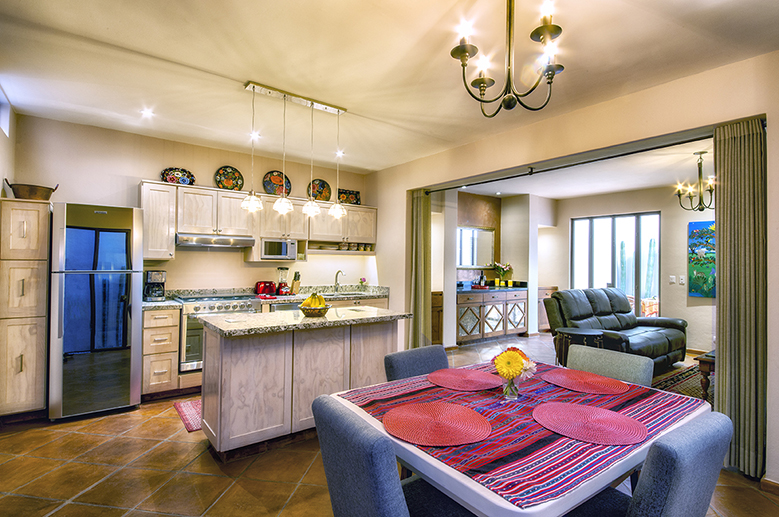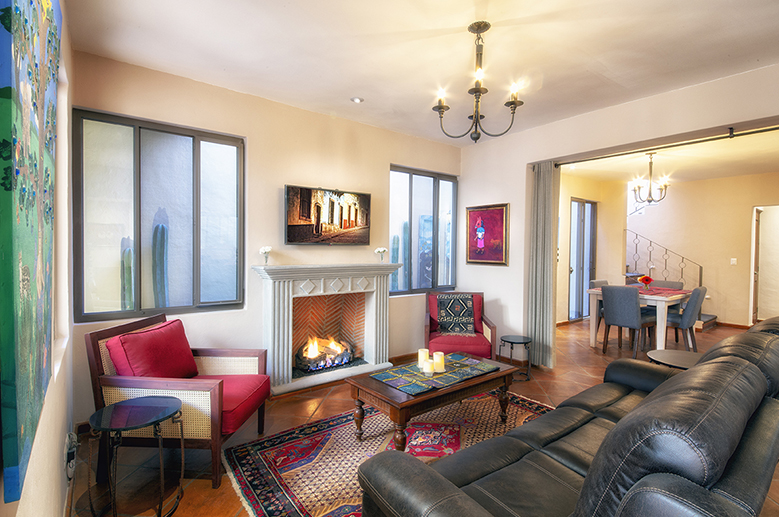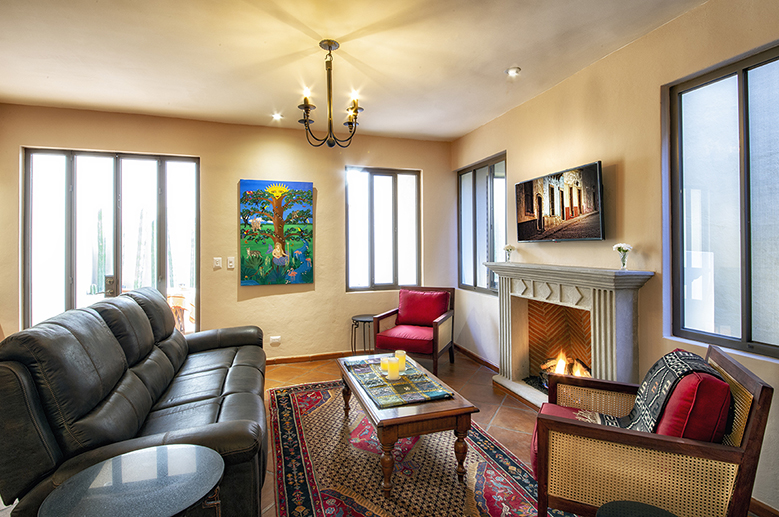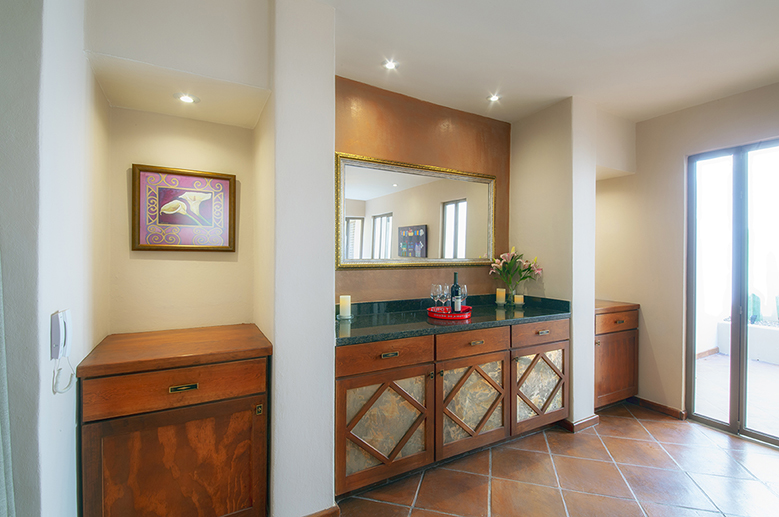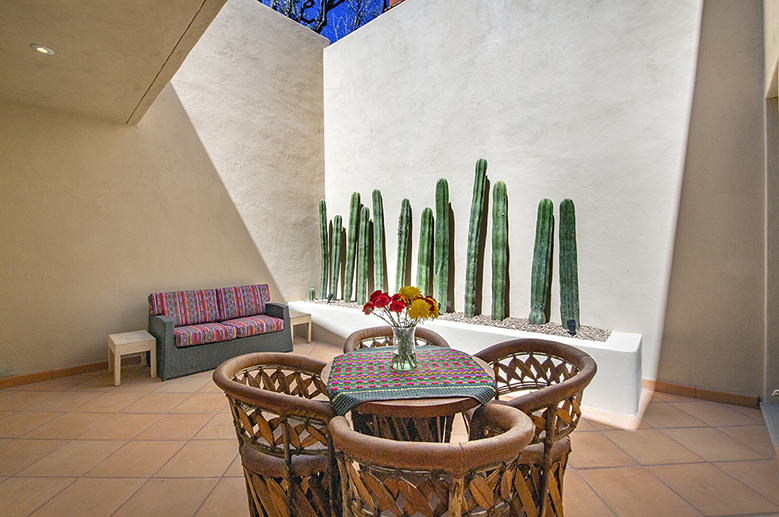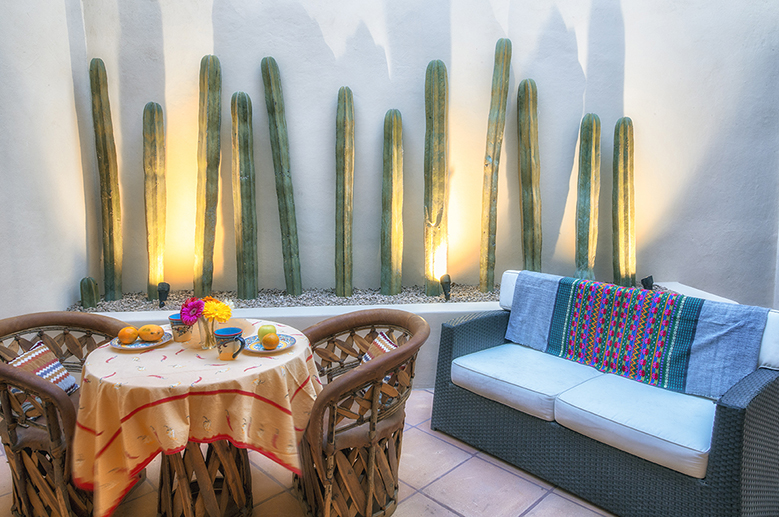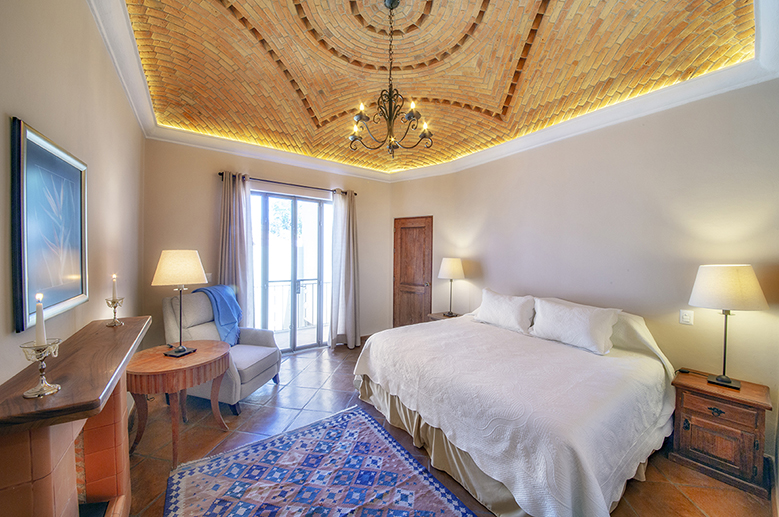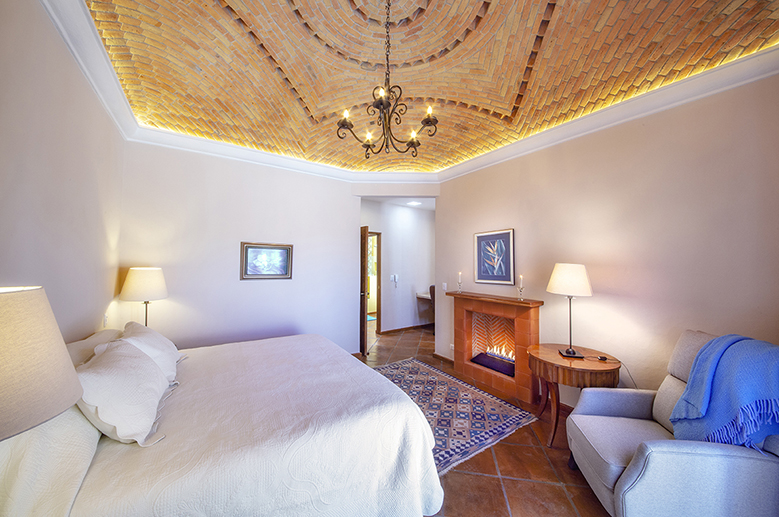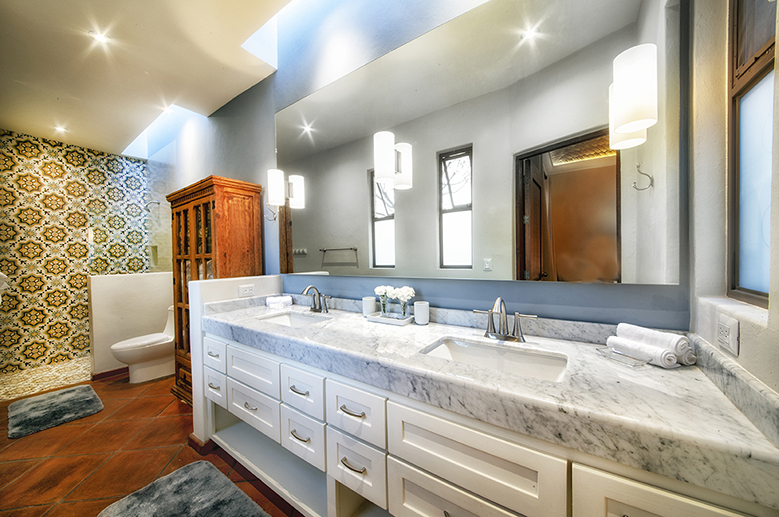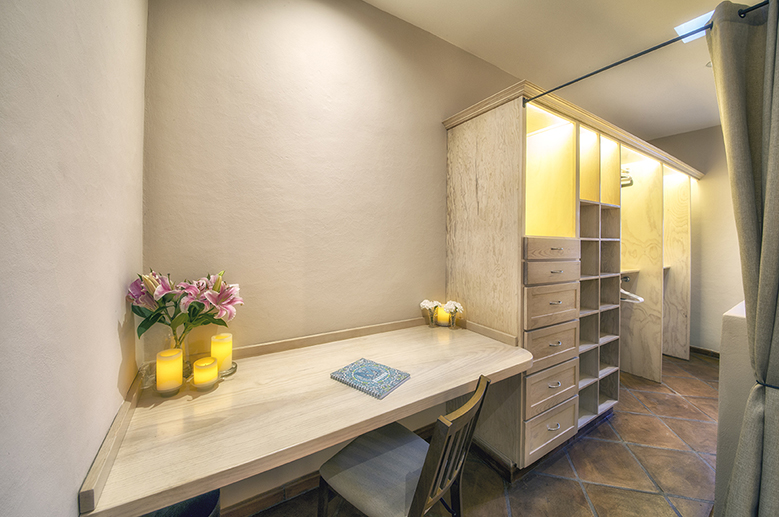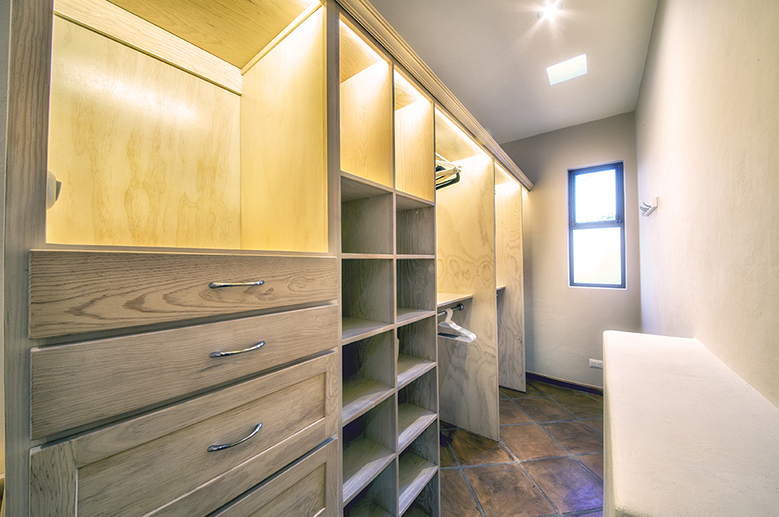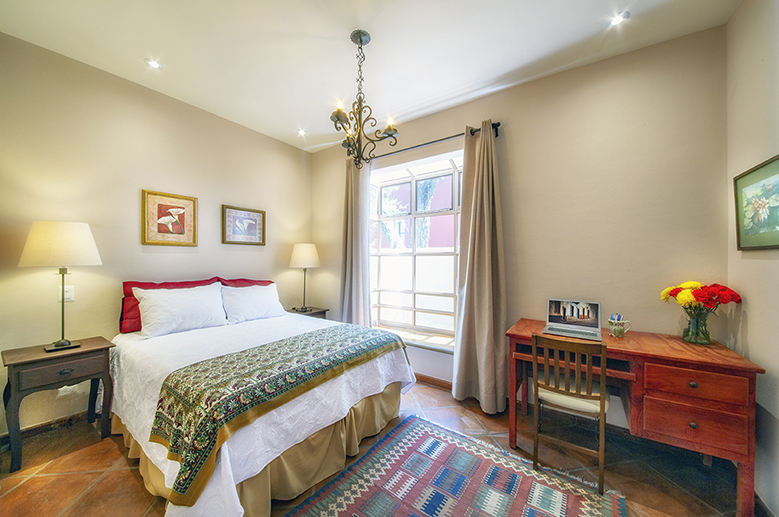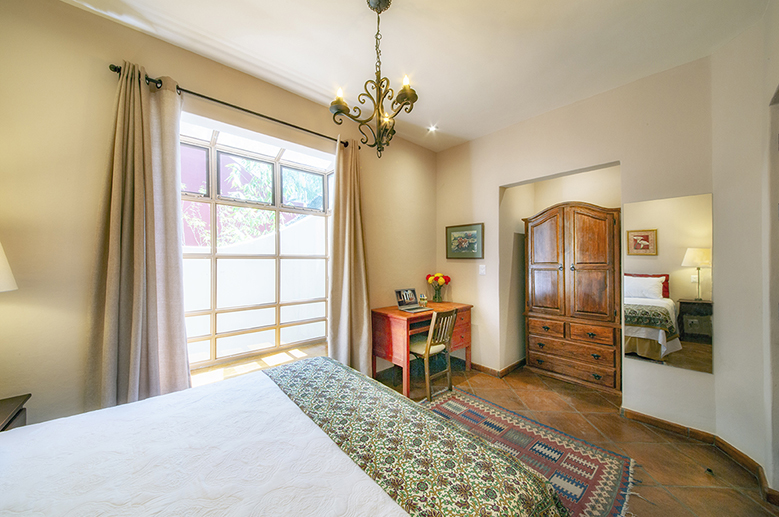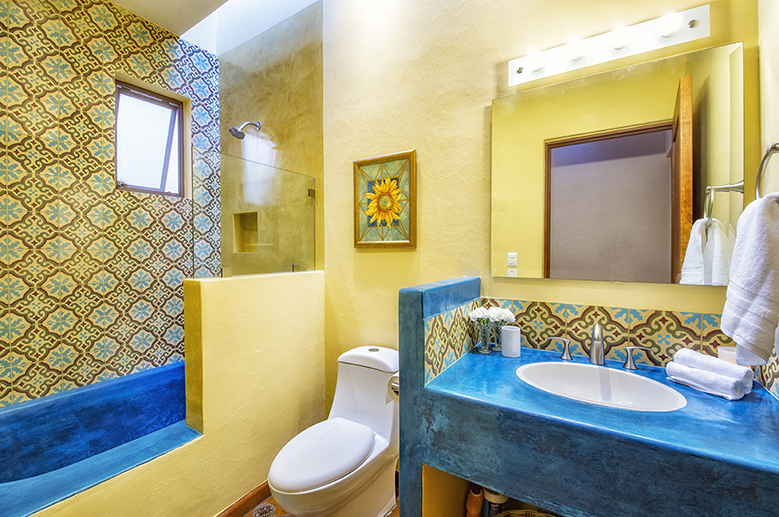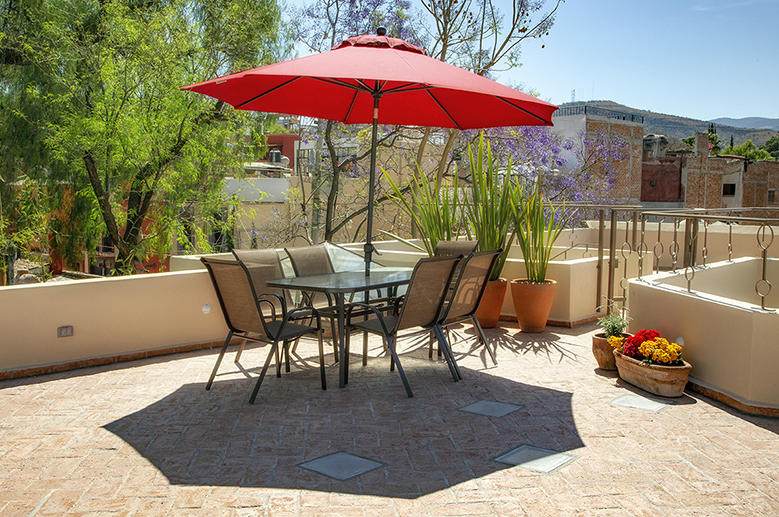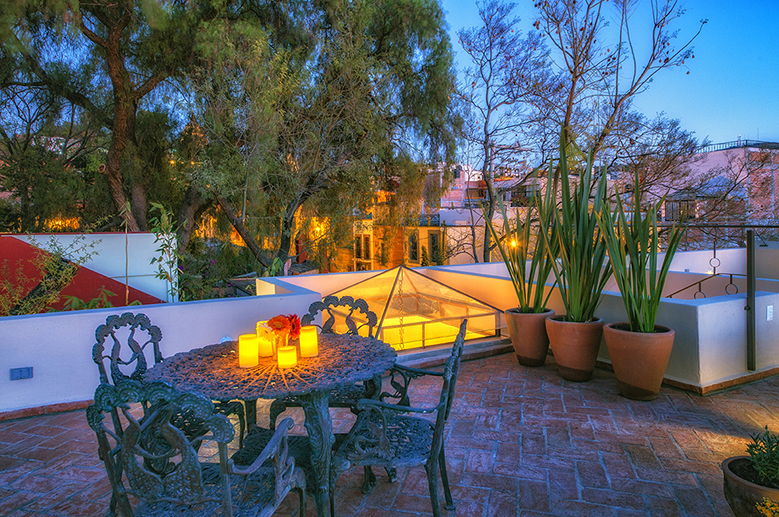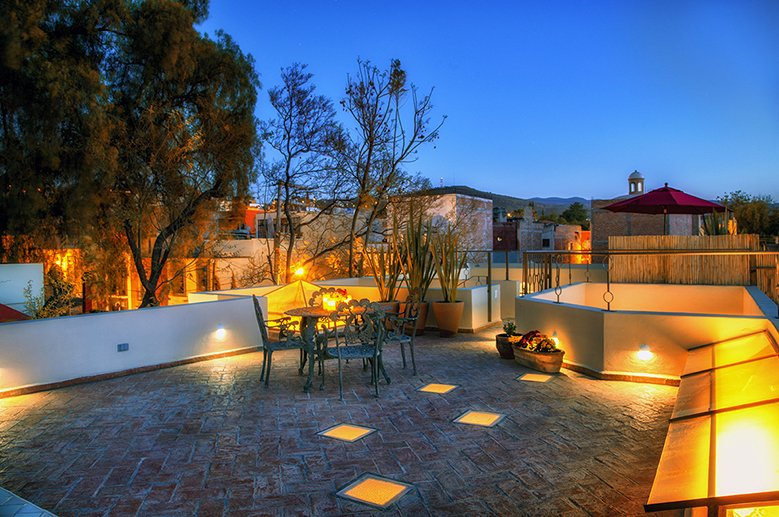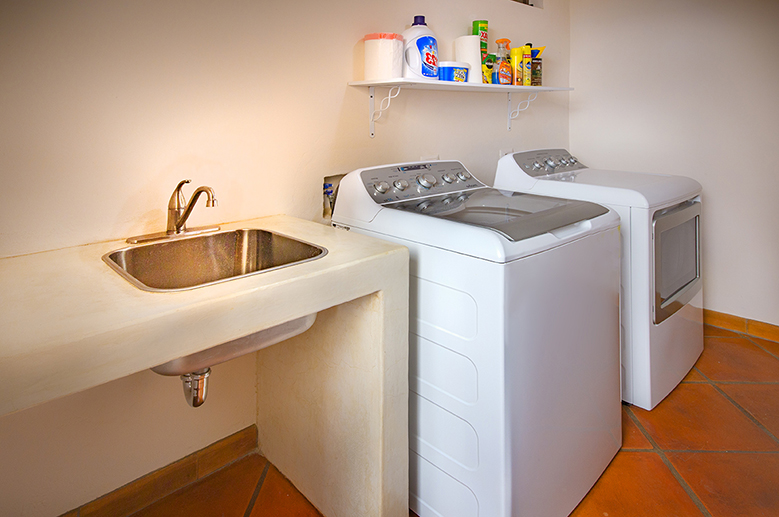 BEAUTIFUL NEW TWO BEDROOM / 2.5 BATH TOWNHOUSE
Currently rented long term!
Located on a picturesque side street, you enter through a well-lit foyer. The downstairs is an open floor plan encompassing the kitchen/dining/living room. There is a powder room on the first floor.
The well-appointed living room is very comfortable and welcoming
with a leather sofa, gas fireplace, cable TV, and fine art by one of SMA's own artists.
The living room opens onto a private terrace that serves as an outdoor living area.
Off to the side is a large storage room. Especially great for long-term renters.
State-of-the-art modern kitchen with granite countertops, dishwasher, handcrafted cabinetry and brand new appliances including coffee maker, toaster and blender.
The dining table seats six and there are extra chairs in the storage area.
Up a tiled staircase are the two ensuite bedrooms. Natural lighting floods the second floor. This home is quiet and secure.
The guest bedroom has a queen bed, desk, chair and armoire. There is a bay window
overlooking the trees and high windows that open for a constant breeze. The one-of a-kind guest bath has beautiful Spanish Mosaico tiles complete with polished
concrete (pulido) countertops and bathtub. Simply gorgeous!
The master bedroom has a king bed, recliner and table with a reading lamp, a gas
fireplace and a beautiful Boveda ceiling up-lit with rope lighting and a chandelier;
both on LED dimmers. It offers a spacious dressing room with handcrafted cabinetry
and an office space with a large desk. There is a safe for your valuables. French doors open onto a private terrace with a view of the Templo San Juan de Dios.
The master bath features an Italian marble vanity with double sinks and beautiful
Spanish Mosaico tiles. Natural lighting with windows offers cool breezes, looking out
to the sky and trees. Continue up the staircase to the rooftop garden terrace with
views of the Templo San Juan de Dios and San Antonio church. The terraces have
tables and chairs and a wonderful shade ramada that creates an outdoor living space.
Garage with an automatic door opener, for a compact or midsize car is available at
a minimum charge, should you need it. It can also be used as an artist studio for long term renters at a minimum charge.
Remember, when you stay at Casa Diamante and study at the Warren Hardy
School you receive your course materials gratis!
AMENITIES
LED lighting throughout house
Whole-house water purification system, water softener and water pressure system
Flat-screen TV in the living room, wiring for 2nd TV in master bedroom
Lovely roof terrace with table, chairs and a shade ramada with views of the historic churches. Photos of new rooftop with sitting area to be posted soon
All linens are 100% cotton, hypoallergenic bedding and pillows
Fine art, tile and stonework are featured throughout the house
Open floor plan
Dishwasher
Wi/fi throughout
Cable TV
City water service
On-site shared laundry room
Locking safe
Hair dryer
No smoking
No pets
No children
PRICING
WEEKLY
$1,200
MONTHLY
$2,500
6 MONTHS
$1,950/
month
YEARLY
$1,850/
month

Prices in USD
Prices subject to change
Monthly rental: Utilities and housekeeping are included.
* Winter months, Nov-Feb., the tenant pays the gas and electric bills.

6–12-month rental: Tenant pays utilities: 75% gas tank refill, bimonthly CFE Electric bill, and weekly housekeeping.