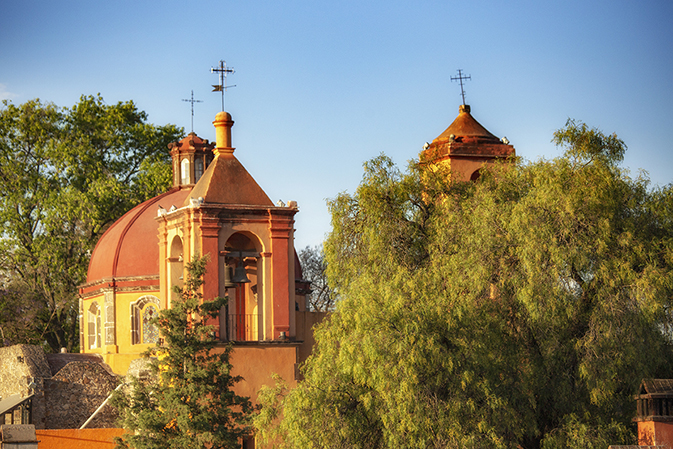 Casa Diamante is in a prime location to the downtown "centro" area and is a five minute walk to the centro plaza (Jardin).
It is steps from the San Juan de Dios market where you can find just about anything you need.
Each side of the complex offers one 2 bedroom / 2.5 bath townhouse and
one 1 bedroom / 1 bath apartment.
There is a shared street entrance with an interior entrance to the one
bedroom apartment, which rents separately.
If you need a three bedroom, you can rent both units.
Guests who stay at Casa Diamante and study at Warren Hardy Spanish
School receive their course materials gratis!
Thank you for your interest in Casa Diamante
Apartments and Townhomes and welcome to
San Miguel de Allende.
It is our pleasure to enhance your stay in
our magical city.
The complex is located at Indio Triste 13 and 15,
one block from Calle Canal in one of San Miguel's best-of-everything locations.